YOUR SEAMLESS EXPERIENCE AWAITS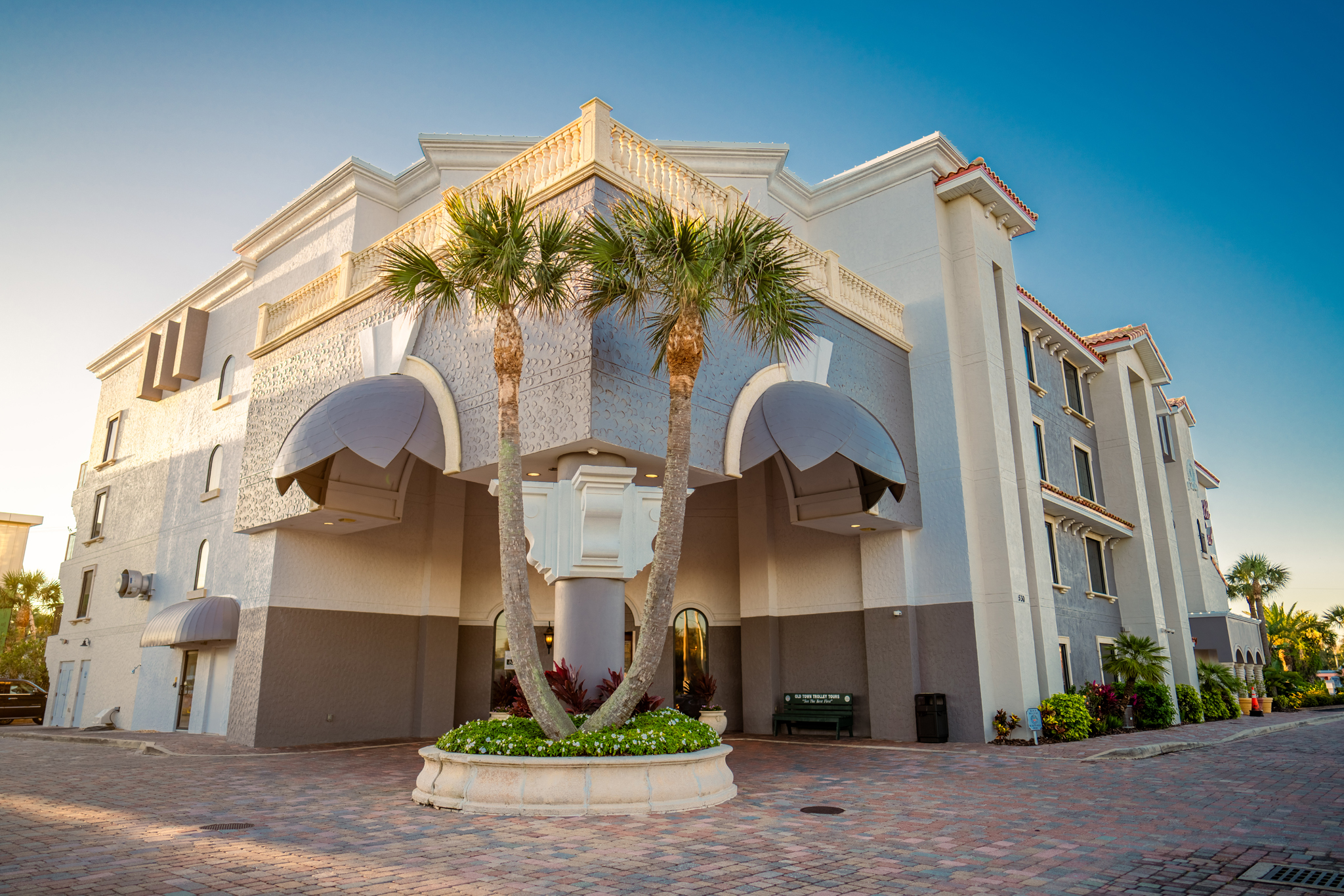 Enjoy relaxing at this resort hotel or spend your days exploring the beach, the nearby attractions and more. At this family-friendly and couple-friendly premium property, you'll enjoy luxurious amenities and maximum convenience to the area's amazing attractions. Welcome to everything that Castillo Real St Augustine Hotel plus our fun, beautiful area has to offer.
This well-appointed and spacious ocean view Saint Augustine, Florida hotel features a sauna and steam room, seasonal outdoor pool and other premium amenities. In your carefully decorated, locally inspired room, expect Spanish décor, a fridge, microwave, hair dryer, coffee maker, iron and other useful features. Some rooms feature balconies and hot tubs as well.
You'll find that we're the right place to stay when you're looking for St Augustine hotels on the beach – since the sand is just steps away. Plus, the best attractions are close too. They include charming Old Saint Augustine Village Museum, unique St. Augustine Alligator Farm Zoological Park, the history of Castillo de San Marcos masonry fort and the old streets of Historic Saint Augustine, where the buildings are among the oldest in the United States.
Upgrade your getaway to Castillo Real St Augustine Hotel for the greatest enjoyment possible in America's most historic city. You'll be glad you choose to stay with us, so why not book now to secure your room?